Research Focus Area: Cancer
A majority of the CDI's laboratories conduct detailed looks into varieties of cancer, including blood cancers like multiple myeloma and lymphoma, as well as brain tumors and melanoma. CDI scientists look to better understand how cancer cells develop, grow, and spread - with an eye toward prevention, treatments, and cures.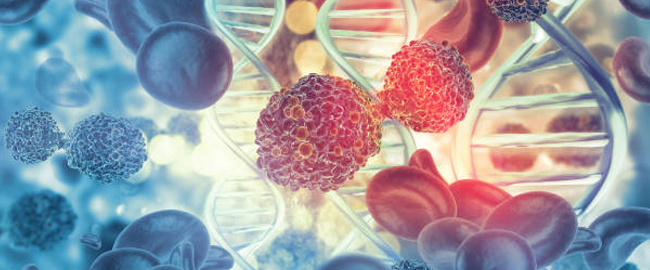 Claire Carter, Ph.D.
Lisa Carter-Bawa, Ph.D., APRN, ANP-C, FAAN
Heather Derry-Vick, Ph.D.
Rena Feinman, Ph.D.
Derek Hanson, M.D.
Olivier Loudig, Ph.D.
Binfeng Lu, Ph.D.
Alvin Makohon-Moore, Ph.D.
Jyothi Nagajyothi, Ph.D.